How to Set Up the Ad Optimization Module
09 Nov 2022

1 Minute to read
How to Set Up the Ad Optimization Module
Updated on 09 Nov 2022

1 Minute to read
---
Share feedback
Thanks for sharing your feedback!
The Ad Optimization module automatically transmits audience segment data from Mindbox to ad dashboards such as:
Google Ads;
Facebook;
MyTarget.
The list of ads dashboards will be extended as new ads dashboards are released.
Limitation
You cannot transmit an audience of over 1,000 customers. However, you can divide them into multiple segments.
Follow this guide to set up the Ad Optimization Module.
How to create a new Ad cabinet integration
Go to Integration Settings → Integration Setup and click the "Create integration" button:

Then choose to create Advertising cabinet: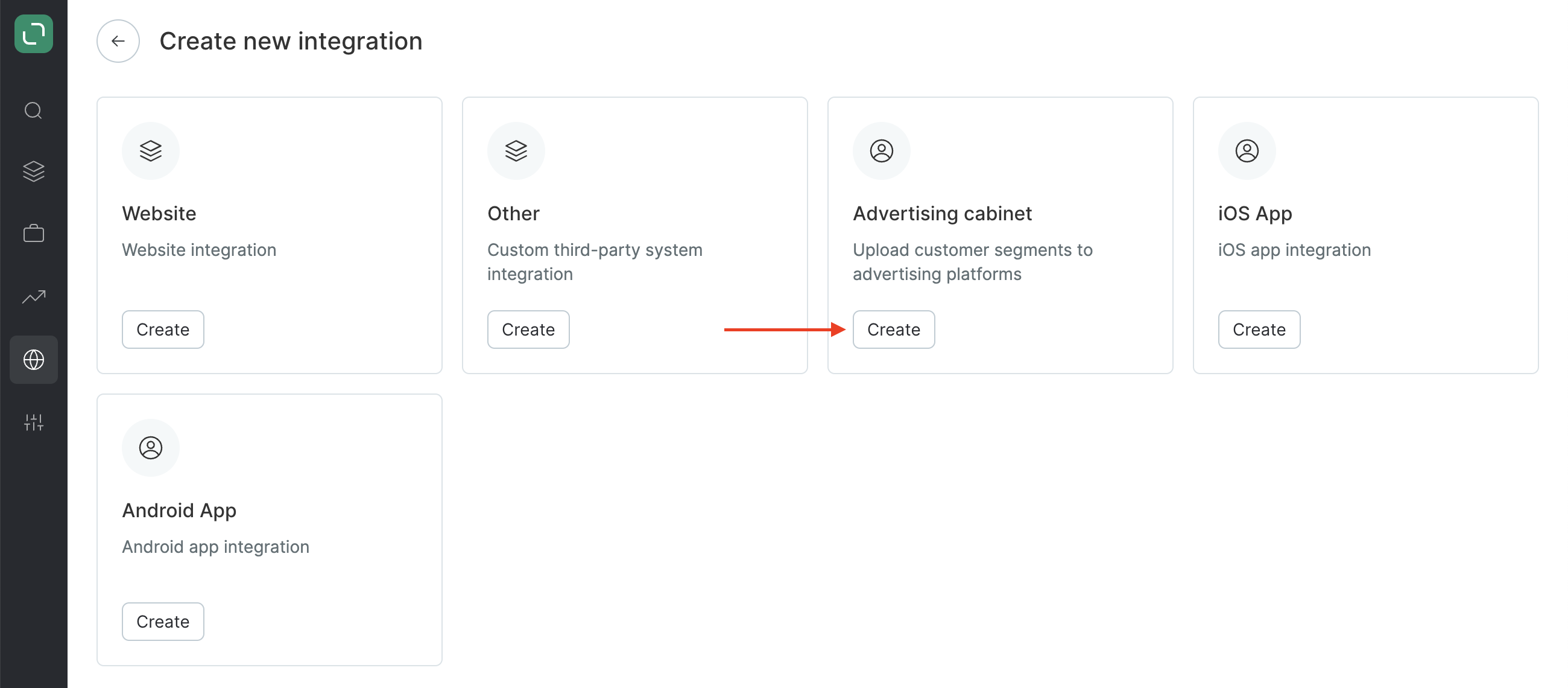 Name the Ad cabinet integration, choose a brand (for multi brand projects) and click the "Create integration" button:

How to add connections to ads dashboards
Enable module on Billing detalization page in Administrative settings on your own.
Go to Campaigns → Ad Optimization and open the Connections tab: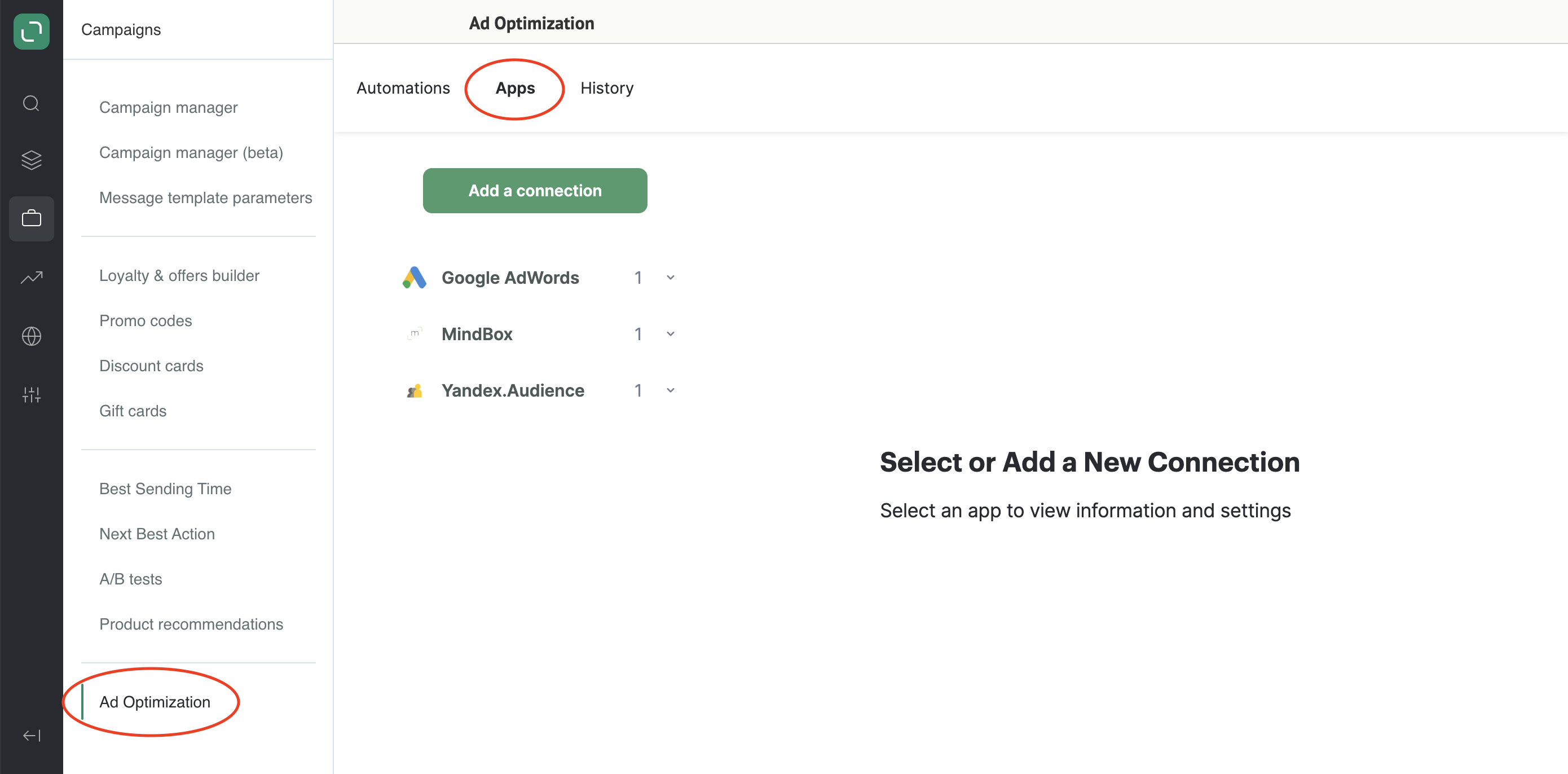 Select a relevant ads dashboard: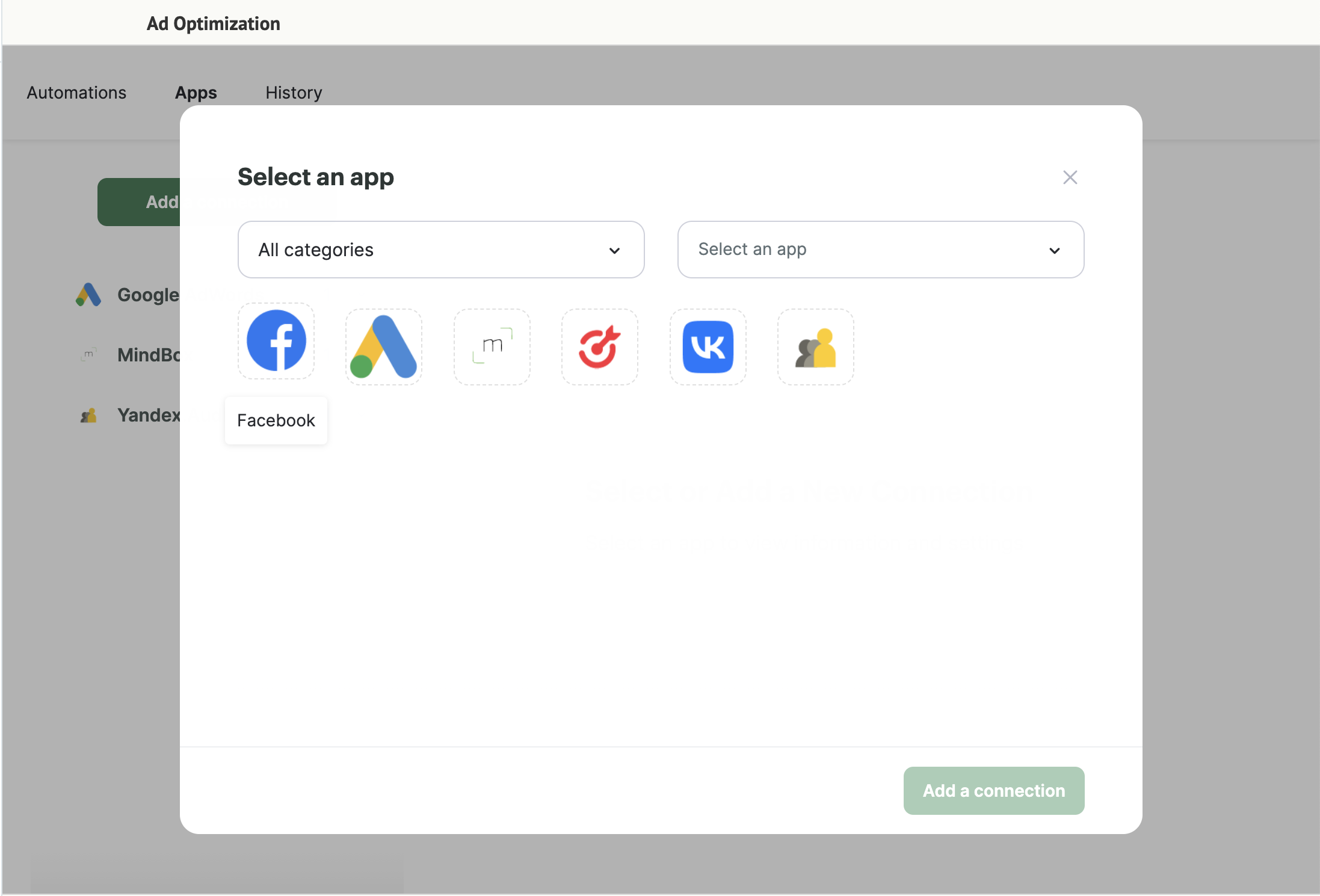 Name your connection: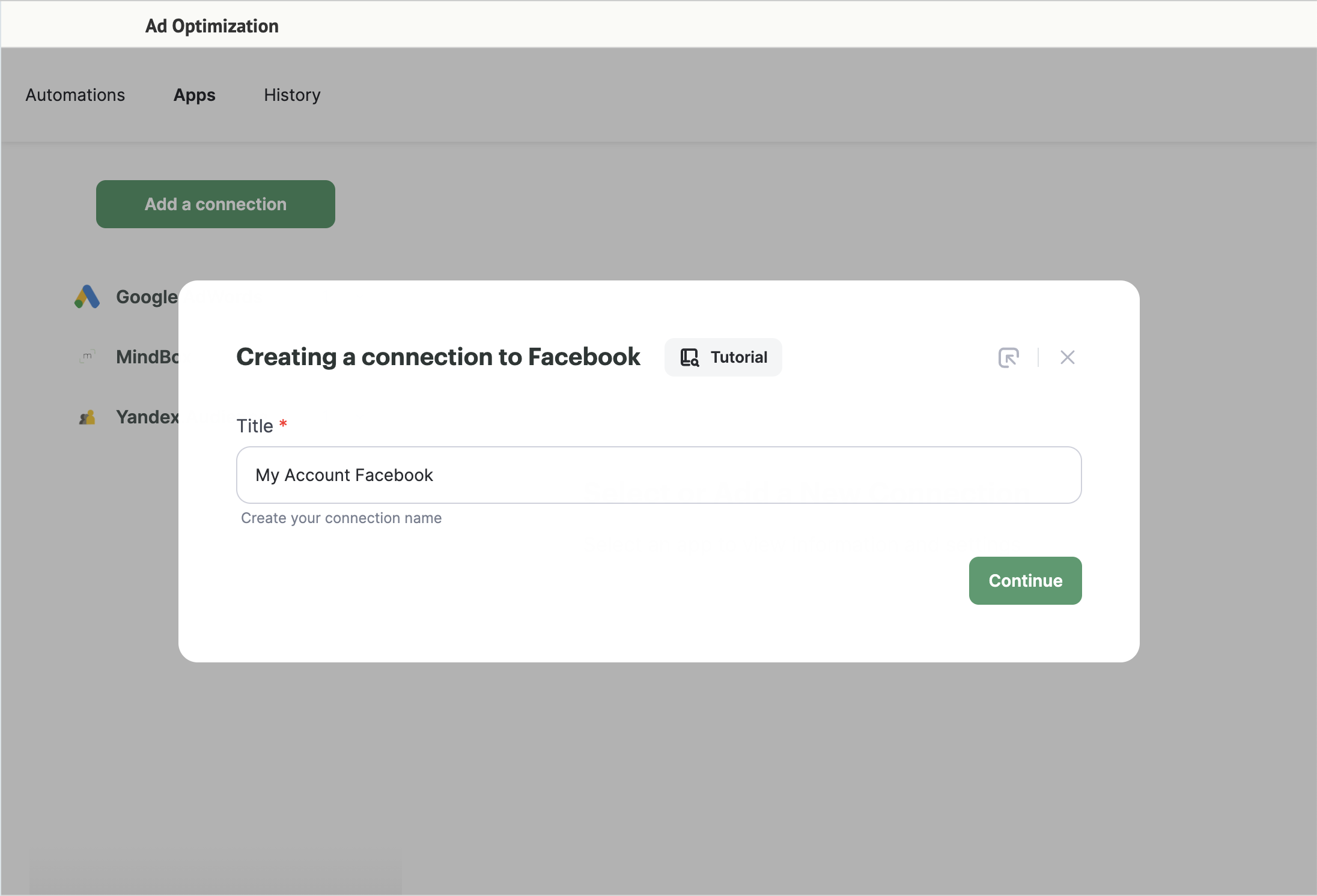 Click Grant access: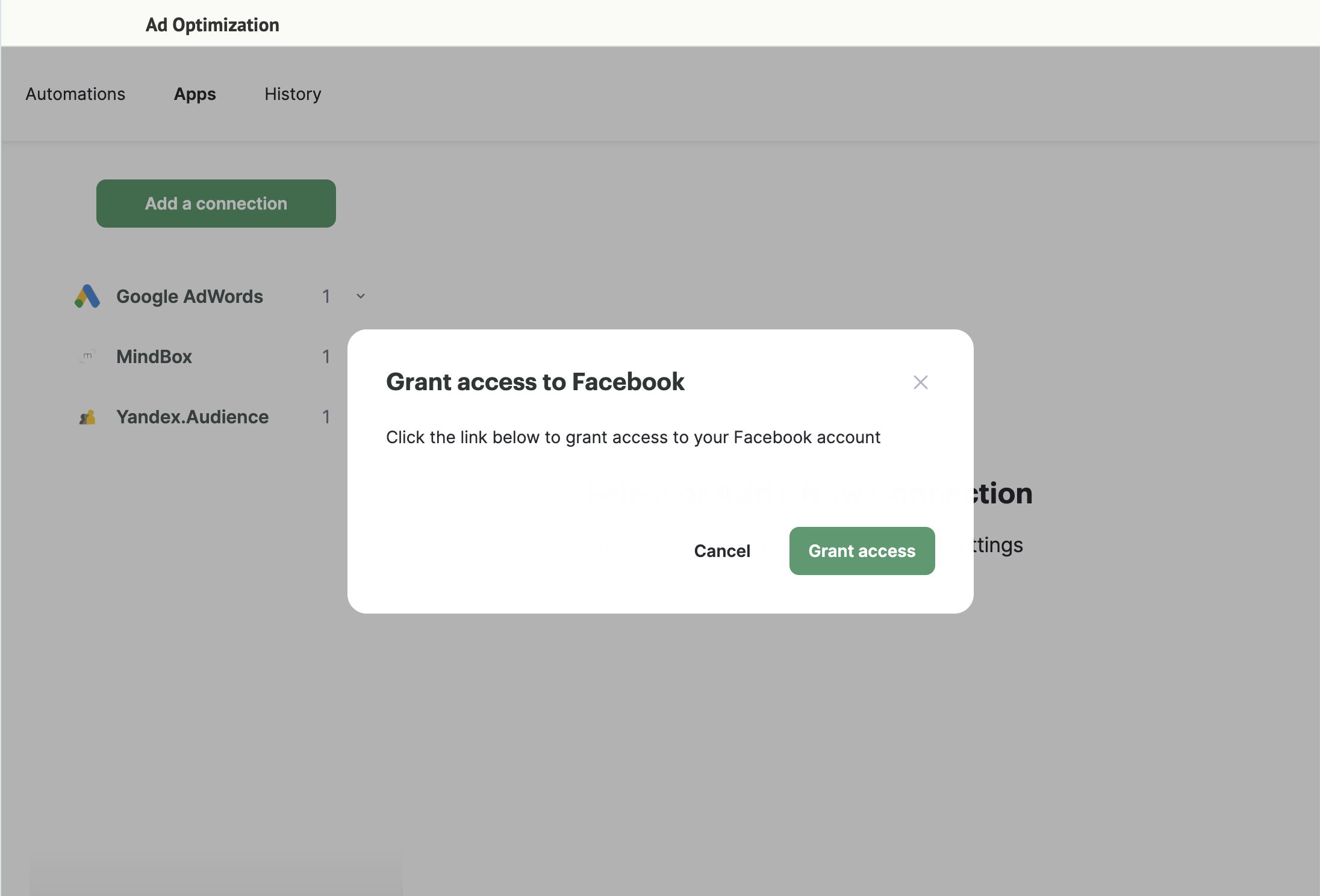 The connection has been added successfully!
How to create an integration
Go to Apps and click New: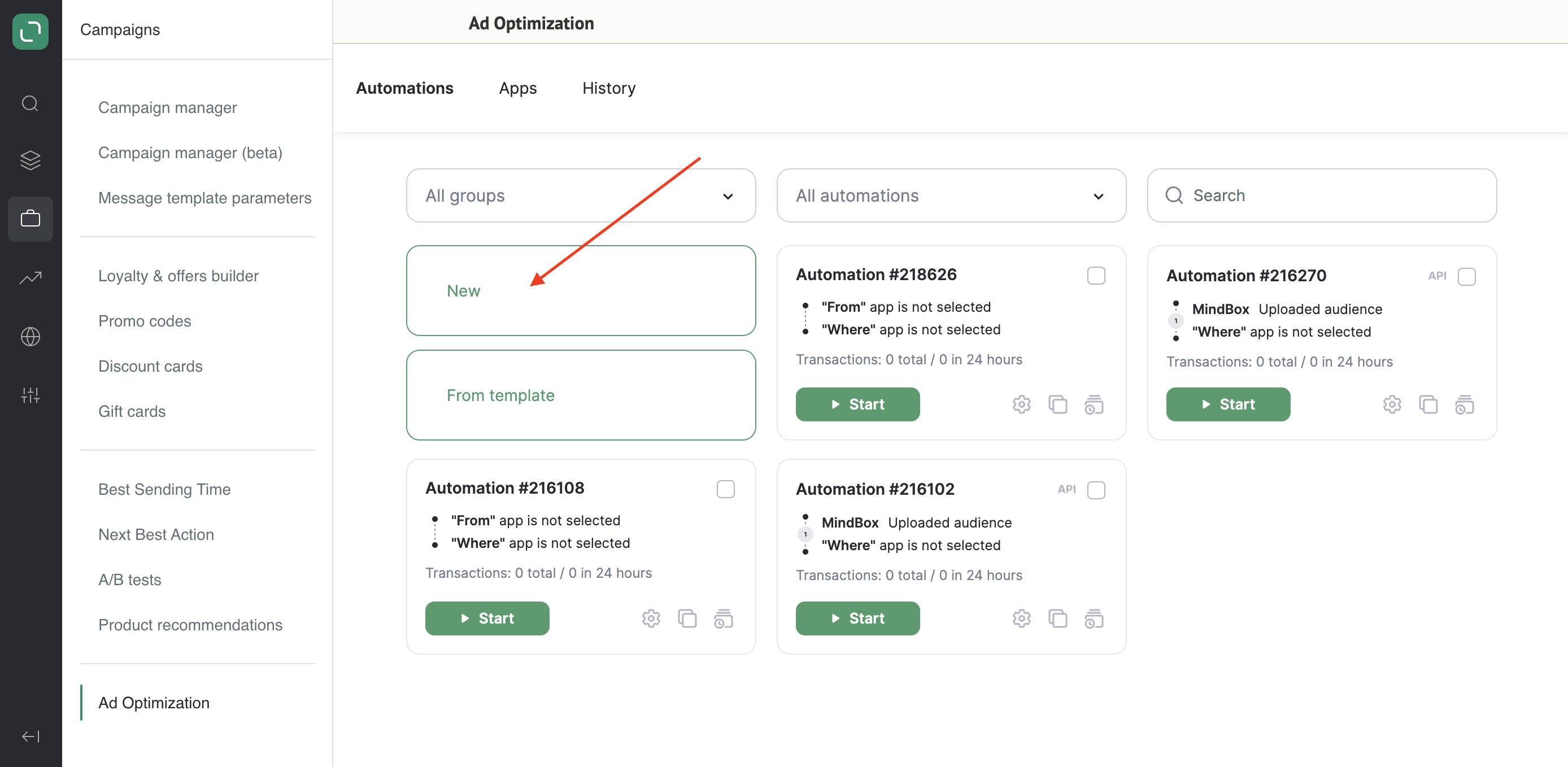 Select the source of data import — Mindbox: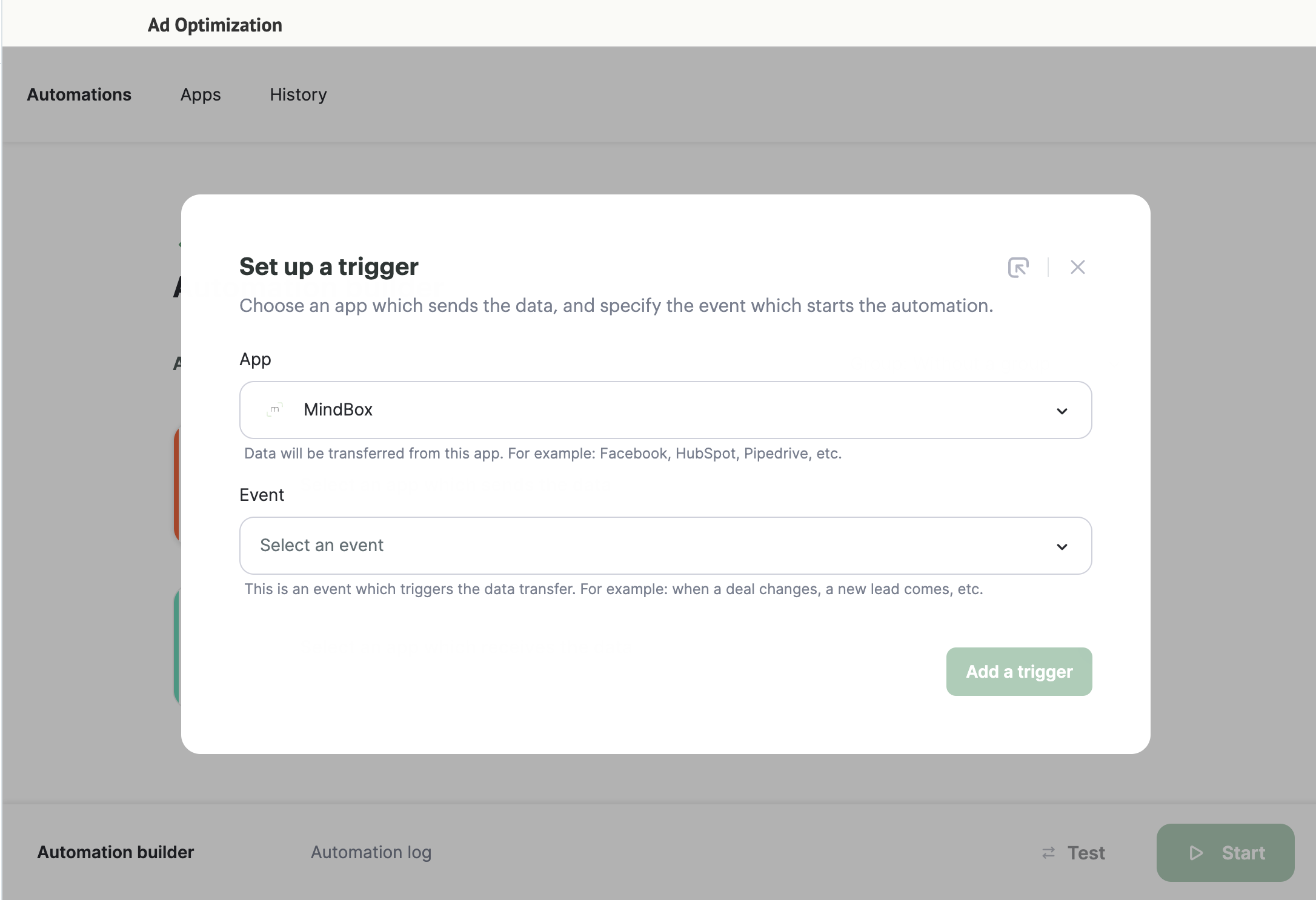 Always check in real time for your integration operation: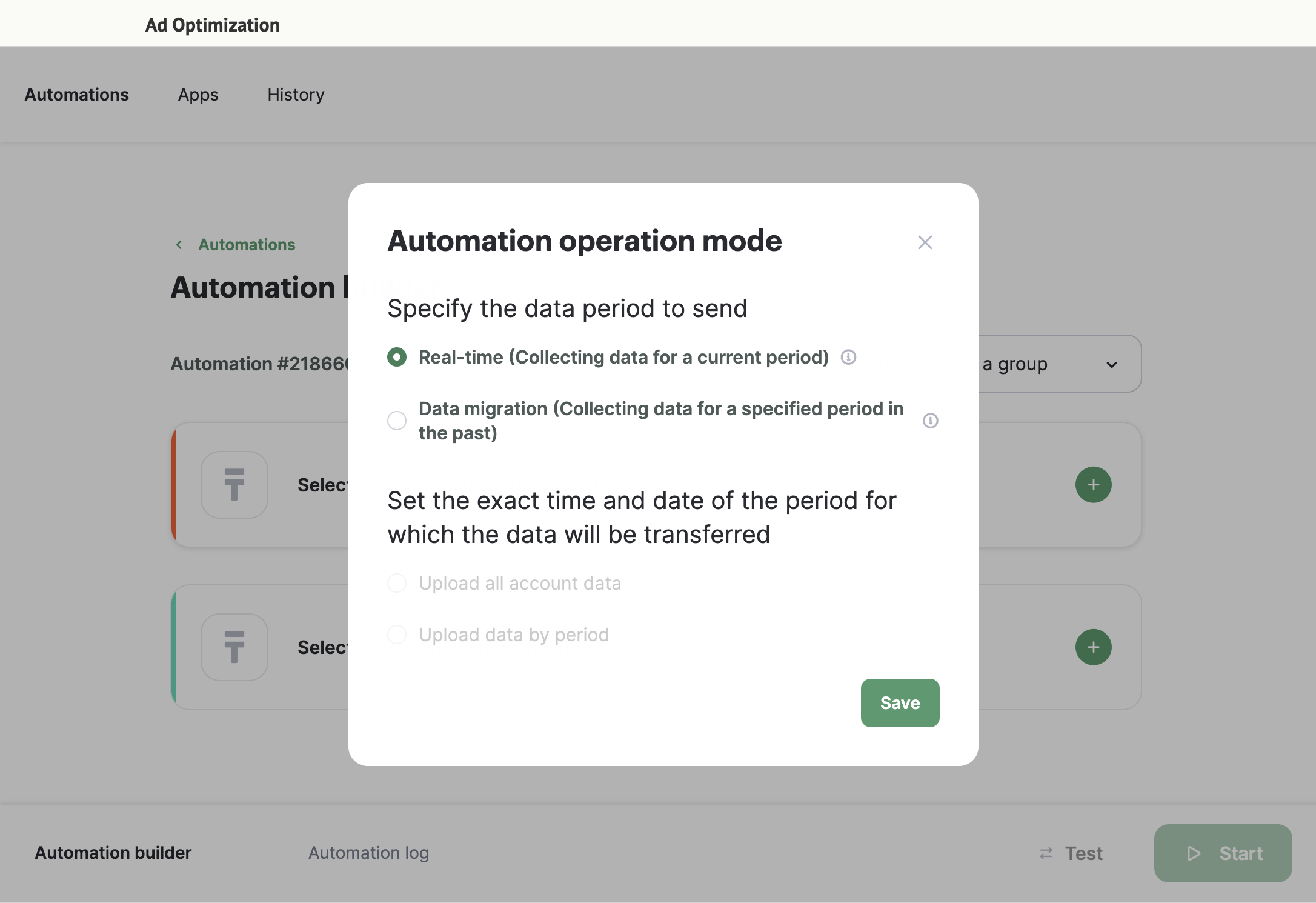 Select your method of data encryption and the audience segment you want to send from Mindbox: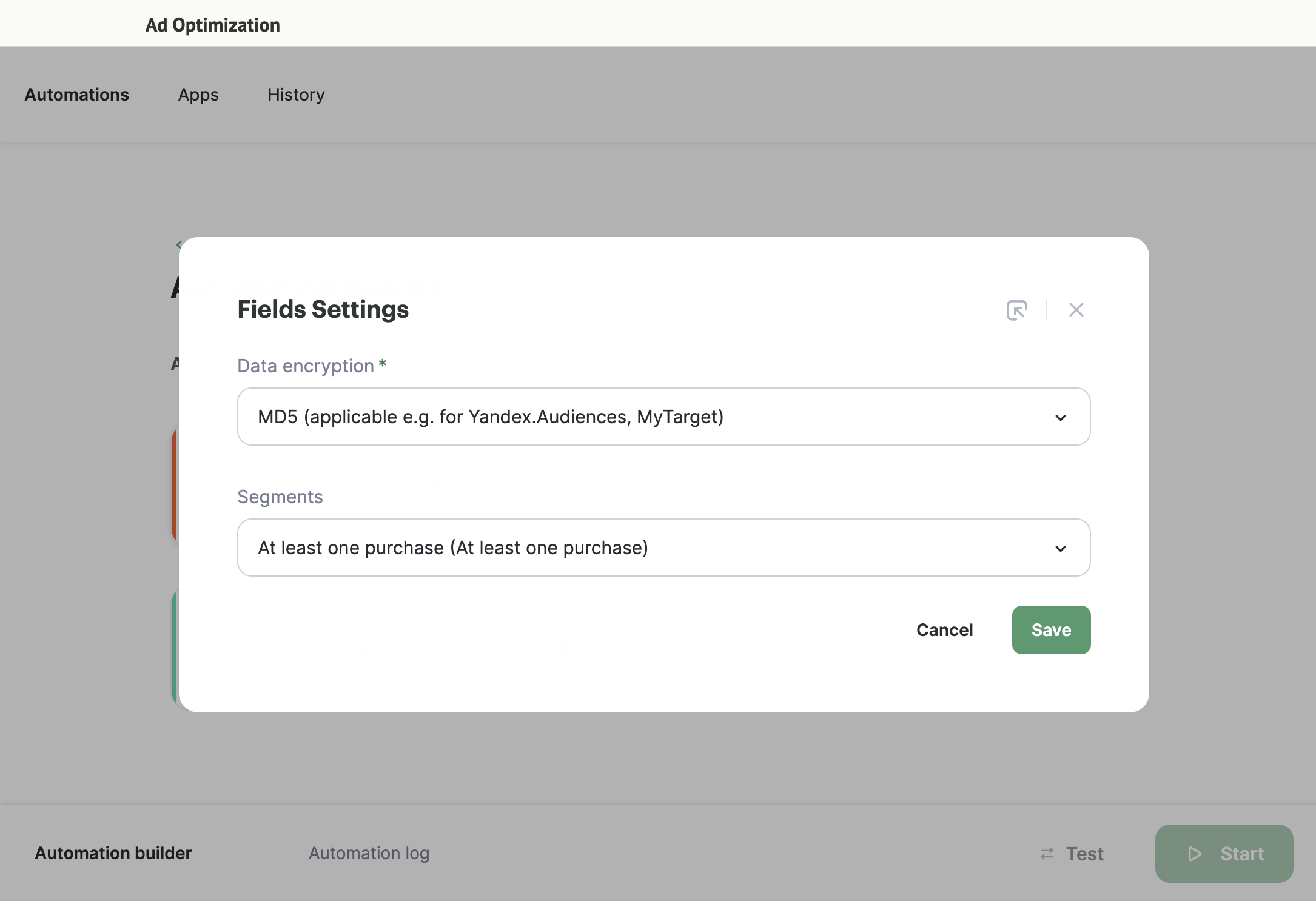 Select where to send data to: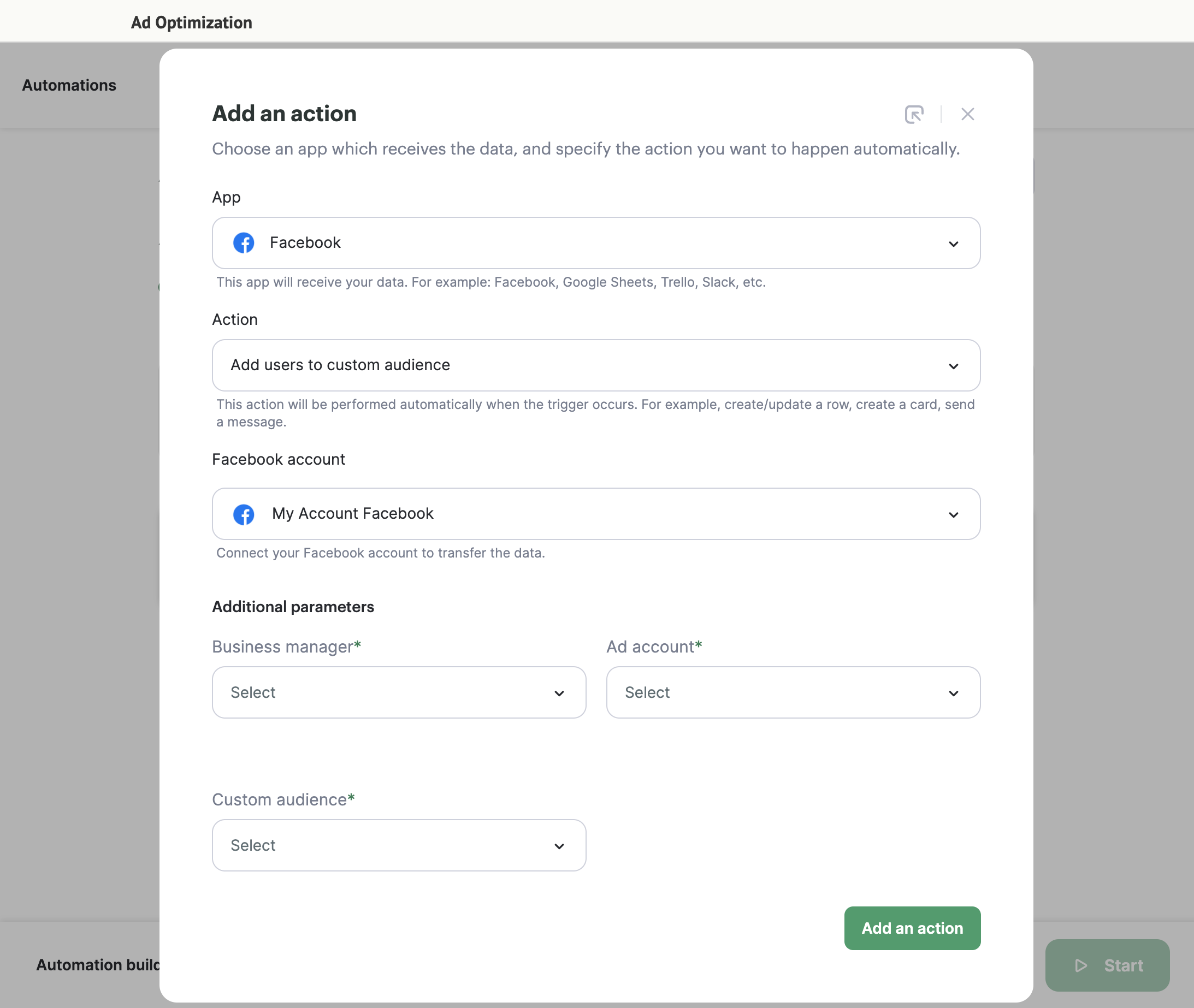 Set up the fields you want to transmit: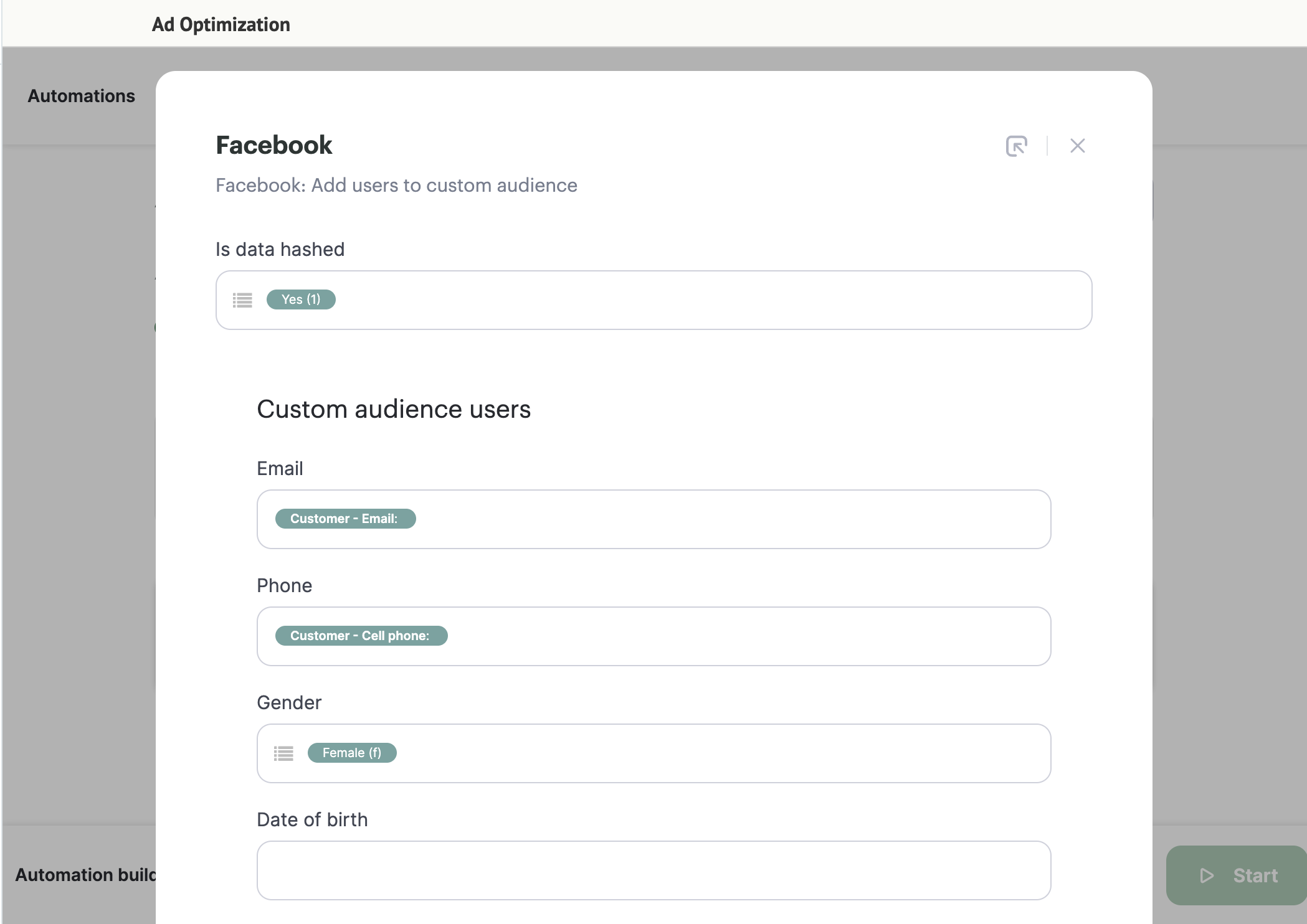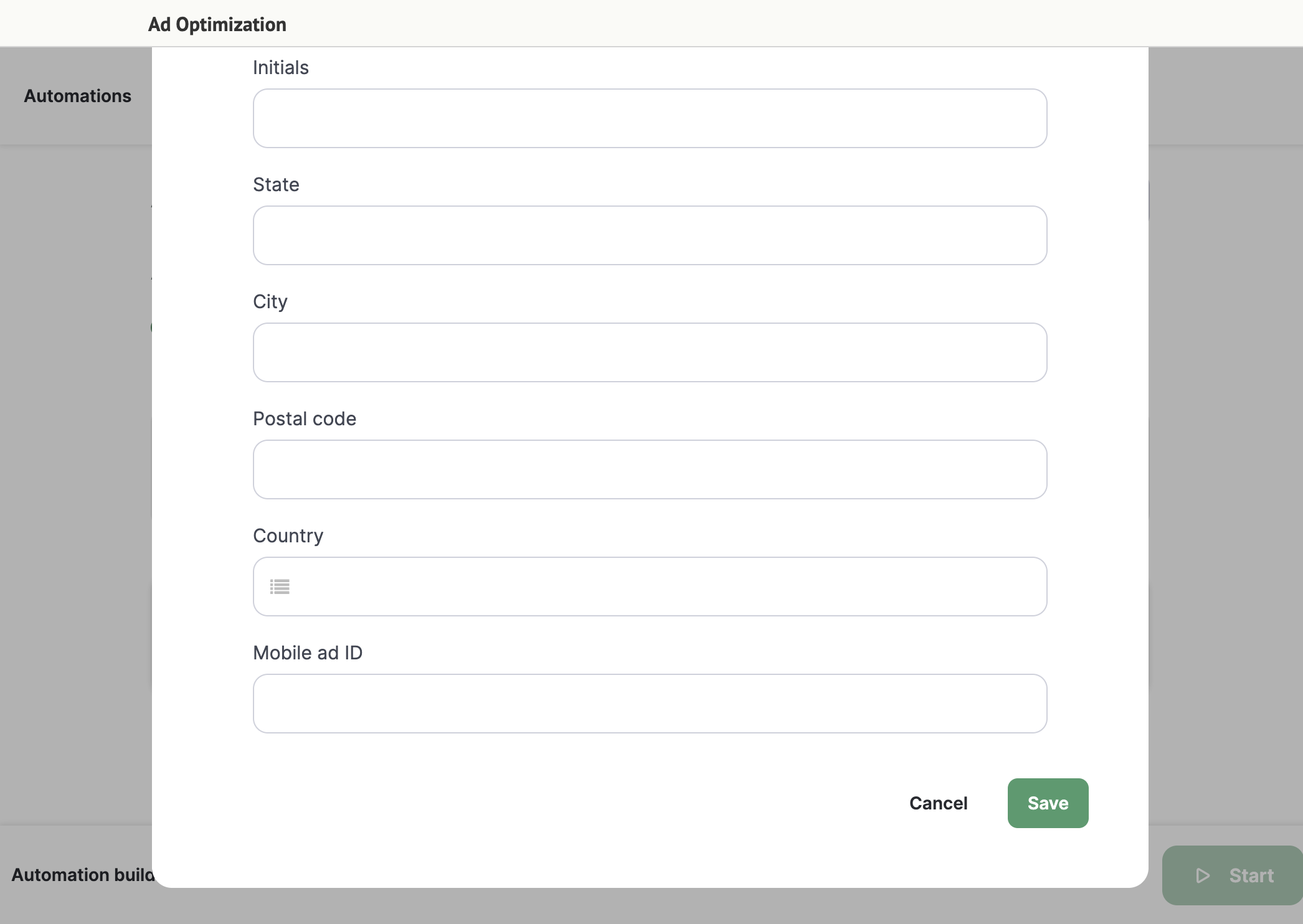 Click Start to launch the integration: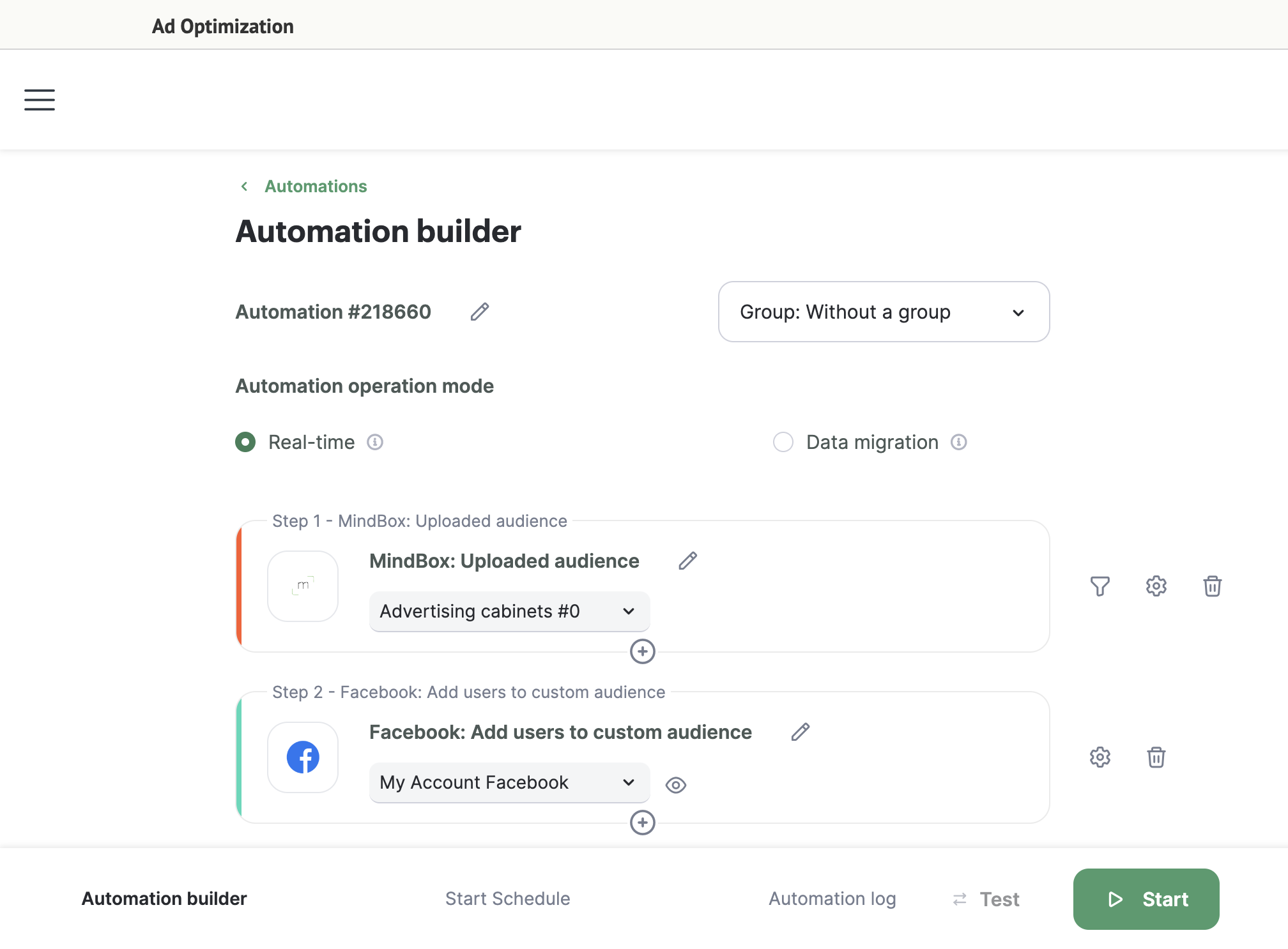 ---
What's Next